Word from the Pastor
Thursday, May 26, 2022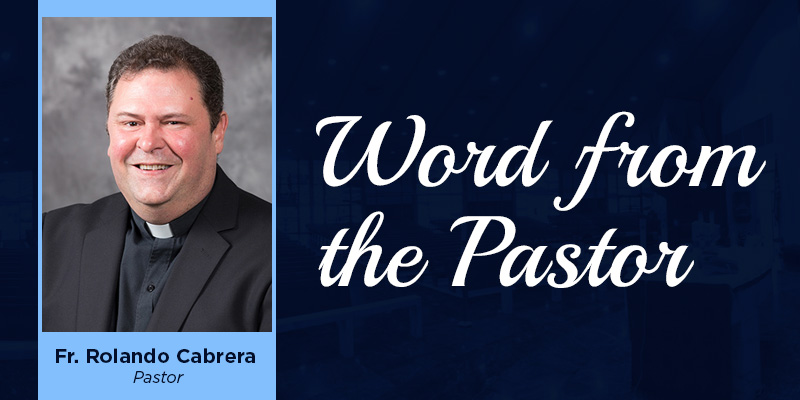 Dear Immaculate Family:
Once again we start the blessed season of Advent, time of preparation and expectation. The time between now and Christmas is brief, and I guess your "to-do" list is huge. Over the next few weeks there will be lots of parties, lots of shopping, lots of traveling, lots of activities… We must be ready for that but Advent reminds us that we must prepare for something more than that.
Querida familia de la Inmaculada:
Una vez más la Iglesia nos regala el bendito tiempo de Adviento, tiempo de preparación y expectativa. El tiempo entre hoy y la Navidad es breve, y supongo que su lista de cosas por hacer es enorme. Durante las próximas semanas habrá muchas fiestas, muchas compras, muchos viajes, muchas actividades ... Debemos estar preparados para eso, pero el Adviento nos recuerda que debemos prepararnos para algo más que eso.