Message from Fr. Rolando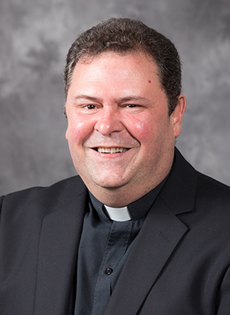 Dear Immaculate Family:
God reveals his glory in the unlikeliest of places — in a stable at Bethlehem, at a wedding party in Cana, in a muddy Jordan river, and on a bloody cross on Golgatha. Jesus' first public miracle (his first sign) was performed at the insistence of his mother. Jesus blessed a young couple and brought joy to their wedding party. First by his presence, and second by saving them from embarrassment when the wine ran out. In the Old Testament wine was often seen as a gift and symbol of God's blessing (Deut. 7:13; Prov. 3:10, Psalm 105). That Jesus would miraculously produce 180 gallons of the best wine (many times more than needed) shows the superabundance of the blessings which he came to offer. God's kindness knows no limits. The measure of his love is to love without measure.
The spouses of Cana were smart enough to have Jesus among their guests. When we invite Jesus into our hearts, our marriages, our families, our entire lives... wonderful things may happen.
Jesus always has the power to turn water into wine: the water of despair into the wine of hope, the water of selfishness into the wine of self-giving love, the water of sadness into the wine of joy, the water of resentment into the wine of forgiveness, the water of routine into the wine of permanent novelty… The only thing we need to do is to put our water in his hands and do whatever he tells us. In this process we can count on Mary. The story of Cana shows us the power of her loving intercession. With Jesus and Mary in our lives, we will never run out of wine!
God bless you all!
Fr. Rolando