Message from Most Reverend Thomas G. Wenski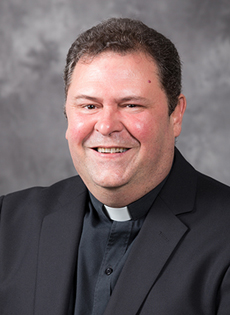 Dear Immaculate Family,
It is almost Carnival time! The carnival is one of the most important traditions for our church and school. This year, our carnival is taking place on Friday, February 17th through Sunday, February 19th.
For over five decades, our carnival has brought friends and families together for a fun-filled weekend with excellent food and entertainment.
This is one of the most wonderful ways we have to grow as a true Parish family and invite those who live in the area and beyond to join us for this grand event. I invite you all to pray for a successful and safe carnival and to get involved in the celebration. This is an event of the entire Parish and School family.
There are plenty of ways you can help:
Volunteering for service hours, donating water (16.9oz bottles), sodas (12oz cans) or baked goodies, and purchasing raffle tickets (available after Masses this Sunday). For more information, you can contact the Parish Office.
Our Carnival Committee has been hard at work planning this year's carnival. Please invite your family and friends to join us and share the event info with all your social media followers as well. The more, the merrier!
I want to take this opportunity to say "Thank you". Thank you for your commitment to our school and church. I appreciate each and every one of you and the time an effort that will go into the carnival weekend. Together, we can make this a carnival to remember! See you there!
God bless you all!
Fr. Rolando